Hallyu is a Chinese term that literally translates to Korean Wave. It is a term that describes the phenomenal growth and influence that South Korean music, movies, drama, cuisine, and gaming have on the world.
In 1965, Korea's GDP per capita was less than that of Ghana. Fast forward to today, Korea is the world's 12th largest economy. South Korea has today become the world's leading exporter of popular culture.
Korean Wave is a perfect example of what Harvard scientist Joseph Nye describes as soft power. While power is one's ability to influence others to get the outcomes they want. In comparison, soft power is about getting others to want the outcomes you want.
Several weeks ago, while binge-watching the Korean drama, Something in the Rain, I couldn't help but wonder why I hadn't seen it before.
It turns out that a number of my friends had previously seen the show and then went on to recommended a slew of other Korean dramas to me.
Then it occurred to me that it couldn't just be soft power; there must be more to the story.
Korean Wave: Rising Popularity of Korean Dramas
Netflix plans to spend $500 million in South Korea this year to produce original movies and television shows. Since its 2016 debut in South Korea, the platform has invested $700 million in content production.
Netflix has over 3.8 million subscribers in South Korea, but the platform is betting on the rising popularity of Korean content abroad. The statement made by Ted Sarandos, Netflix's Chief Content Officer to Bloomberg, encapsulates the platform's decision.
"Over the last two years, we've seen the world falling in love with the incredible Korean content. Made in Korea and watched by the world on Netflix."

– Ted Sarandos, Netflix's Chief Content Officer
The consumption of Korean dramas in India has increased by more than 360% compared to the previous year based on the report released by Netflix.
Spotify has also witnessed that the number of streams for K-Pop nearly doubled on its platform later year. Boy-band BTS was among the top five artists globally as a result.
In fact, MX Player, the popular streaming app in India, created a dedicated hub for Korean content by dubbing Korean shows into Hindi. The platform has since listed 20 shows and has seen a nearly 100% increase in user base.
During the lockdown naturally, the Indian audience sought out warm, healthy, and relatable content. Korean drama was a natural match since it met all of the criteria. Korean drama was just the beginning; the audience that consumed it inevitably evolved to consume Korean fashion, food, and gaming.
Nykka, the popular online retail brand for beauty products, launched a separate section for K-beauty. Urban Platter, a popular food platform, ran out of Ramyun noodles, Gochujang (hot chili sauce), and Gochugaru (red chili pepper flakes) last year.
Korikart, an e-commerce platform that exports South Korean products, also witnessed a growth in demand due to the increasing popularity of k-pop and Korean dramas. But numbers apart, what I was interested in exploring in more depth is what makes Korean dramas work.
What Makes Korean Dramas Great?
Unlike the United States, South Korea doesn't have a huge influence on the media landscape. South Korea's entertainment and media sector had a market value of approximately 2.02 billion US dollars in 2019, compared to the US, which crossed 678 billion US dollars in 2018.
However, what works in favor of Korean dramas is not their influence on television networks or streaming platforms but rather their ability to tell stories.
When Bong Joon-ho's darkly satirical thriller, Parasite, won the Academy Award last year, the story's relatability worked in its favor.
As Vox's film reviewer points out, the film succeeded because the narrative accurately depicted a prevalent global theme. There is widespread inequality across the globe, and it was approaching some kind of inescapable tipping point. In India, there are a few reasons why Korean dramas have found an audience.
1. Avoid Over Dramatization
We have always been fascinated with overdramatization in our television shows as a nation. Both television networks and production houses share equal blame for the current state of affairs.
Most Korean dramas don't overdramatize their shows; of course, there are exceptions. This is very apparent while viewing shows such as One Spring Night and Itaewon Class.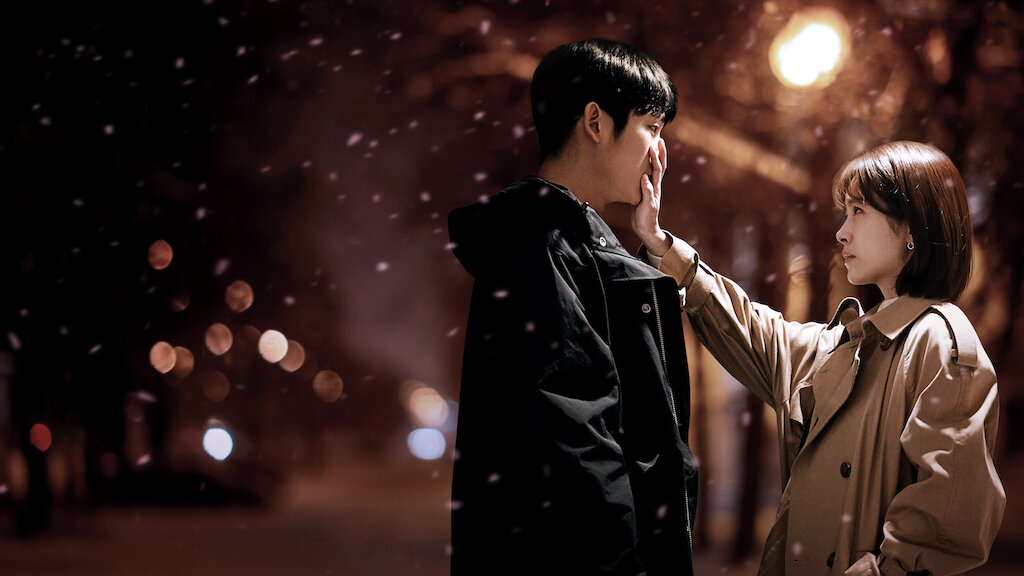 They even treat their kissing scenes with so much importance. You'd be hard-pressed to discover any key protagonists whose kissing moments result in love or bed scenes. For instance, in One Spring Night, the protagonists repeatedly cross paths before expressing their true feelings for one another.
The lead characters appear mature and restrain from acting, which makes the Korean drama feel more real.
2. Music
Korean dramas have always used original soundtracks. I recently finished watching Netflix's Korean drama Startup and was pleasantly surprised by the series's original soundtrack.
The startup had over 17 original soundtracks, and over 40 background scores compare with Sony Liv's Scam 1992, which only had three original soundtracks from Achint Thakkar and Kabir Cafe.
Music is also relative to the show's content, and while you could argue that Scam 1992 didn't need many OSTs (Original Soundtracks) but the larger point is Indian shows have always lacked quality OSTs and background scores.
3. Content-Length & Other Factors
Korean dramas usually have 12 to 24 episodes of 60 minutes each. While historical dramas may be lengthier, with up to 200 episodes, they often only last one season. This is in contrast to countries such as India, where a series may last 1,000 episodes without a plot.
What underpins the finest Korean dramas, and what makes them so appealing in today's atmosphere, is the subconscious reassurance that, even when we feel like flesh suits tethered to a dying rock by gravity, purpose, and belonging can still be discovered when people meet to dine, create a team, or establish a family.
This structure allows for an emotional payoff for the audience. While having funny banter is common in Korean dramas, some wacky dramas place a greater focus on humor than on romance or the complexity of the narrative.
K-Wave is not a fad
Korean Wave is not a fad and is here to stay. There was a time when finding Korean dramas with subtitles was difficult. But with both Netflix and Amazon investing heavily in Korean content, it is now easier to discover content you would have never found otherwise.
That also explains why platforms like Viki have managed to survive in Asia despite the entry of large players like Netflix, Amazon, and Disney+.
DramaFever, a leading East Asian media-streaming service owned by Warner Bros., shut down in October 2018 due to the high cost of licensing fees as multinational spendthrifts Netflix and Amazon stepped in to fight for streaming rights.
Streaming platforms will continue to invest heavily in Korean content to grow their market share. But what is equally surprising is the emphasis South Korea has placed on its entertainment sector.
In 2012, government funds accounted for more than a quarter of all venture capital funding disbursed in Korea. The entertainment business receives one-third of all venture funding in Korea.
Korean Wave isn't going anywhere anytime soon.