Todd Berkowitz, Practice Vice President at Forrester, in his 2017 article, wrote that MQLs are going to die a slow death. It's been three years since and we are still talking about MQL (Marketing Qualified Lead). It would be inappropriate to say that MQL is dead.
But a lot of organizations are certainly moving away from MQLs and focusing more on opportunities and revenues. More recently, Oracle didn't want their sales team to spend time qualifying MQLs because it took a toll on their valuable time. They have now moved to a new demand generation model, which measures Conversation Ready (CoRe) leads.
They distinguish core leads from non-core leads as qualified leads with the intent to have a conversation. This dramatically reduced the leads sent to BDRs and sales reps, significantly improving the sales opportunities. Non-core leads are nurtured further until they are ready to talk to the sales team. Naturally, the non-core leads form nearly 80% of the volume.
Organizations are now increasingly considering new demand generation models like the one used by Oracle. After all, revenue is a far more important metric than leads to your executive leadership.
What is MQL?
A Marketing Qualified Lead is deemed as a lead who is more likely to become a customer compared to other leads.
Often an MQL is a lead that has engaged with your brand by performing actions like submitting contact information, downloading files, opting for a newsletter, or repeatedly visiting a website. To qualify Marketing Qualified Leads (MQL), you look at the firmographic, technographic, and engagement-level data.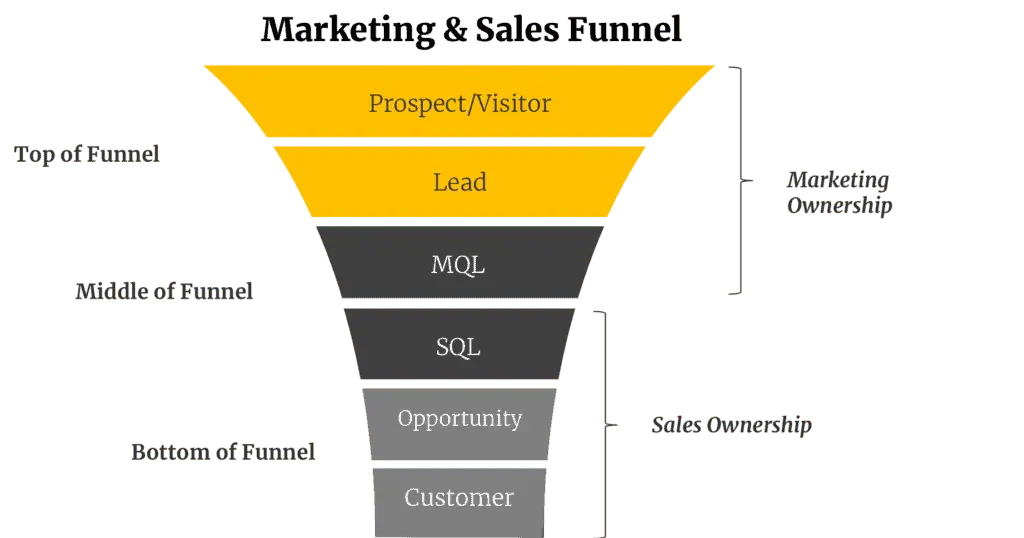 Few definitions to help:
Firmographic: They are descriptive attributes for a firm, including employee size, annual revenue, industry, growth rate, number of locations, and more.
Technographic: They define the technology used by the audience, like what technology the company currently has, what technology they are looking to invest in, etc.
Engagement: Measures how engaged your company is currently with the lead using signals like downloads, form fills, repeated visits to your website, etc.
Traditionally, MQL and SQLs have been the shared responsibility of the marketing and sales teams.
If MQL is Dead, and what will replace it?
In 1993, Don Peppers and Martha Rogers published their book, The One-to-One Future, which forecasted the movement from mass marketing to 1:1 marketing. Years later, in 2004, ITSMA coined the term 'Account-Based Marketing.' However, B2B companies have been doing ABM in one capacity or another.
Account-Based Marketing completely changed the conversation paradigm, with more brands shifting focus to accounts. Today brands either use Marketing Qualified Leads(MQLs) or Marketing Qualified Accounts (MQAs) to designate a lead worthy of being handed off to sales.
Jon Miller, the Founder of Engagio and the current Chief Product Officer, DemandBase, considers the difference between MQL and MQAs as that of fishing with a net and fishing with a spear. In 2002, SiriusDecisions introduced the Demand Unit Waterfall. This new demand generation model shifts focus away from traditional MQL. They have refined the model multiple times since its launch.
Demand Unit Waterfall approach recognizes the fact that a lead centric model was not relevant when targeting companies. Especially when targeting enterprises and mid-market companies which have multiple decision-makers. The demand unit involves every individual who is involved in the research, evaluation, and purchase of the solution.
Why are marketers shifting from MQL lead-gen model?
1. MQL Conversions: BDR and sales teams have usually found that MQL to SQL conversions is usually in the mid-single-digit. They are in fact only marginally better than unqualified lead.
Marko Savic, CEO & Founder, FunnelCake says that "Lead measurement must start from when a buyer is ready to have a conversation with your team. MQLs distort lead measurement by focusing marketing on generating contact lists instead of delivering value to both buyers and sales organizations."
The behavioral scores that we currently use may not be the best means to qualify leads. Even if your lead scoring model works there are potential bottlenecks and delays that can derail an opportunity.
2. Marketing has shifted focus to Revenue: Most marketers have shifted focus to opportunity and revenue goals. This means that they need more accurate and leading indicators of success than MQL. Conversation Qualified Leads (CQLs) offers a faster and direct route to prospect initial inquiry.
If you a live chatbot implemented instead of lead form it offers the prospect the possibility of having a conversation with a real person. You reduce the number of layers in the process and ensure that your sales reps can connect with prospects faster.
3. Better go-to-market models: It is difficult to scale the MQL model. Gartner's Todd Berkowitz calls this the problem of scale. If your sales target grows 5x your MQL target has to grow by 5x to keep up. But when the MQL target grows the market budgets don't follow. This means that marketing is forced to generate leads at a lower cost per lead (CPL).
Todd goes on to add, "The first 100 leads typically convert at a much higher rate (all the way through the funnel) than the next 1,000 leads. And the next 1,000 converted at a rate lower than the previous 1,000. And because the conversion rates declined, you'd have to keep upping the MQL target."
The result is MQL quality suffers, and conversions go down. It is easier to align your go-to-market model with Demand Unit Waterfall from Sirius Decisions or one of the several new Account-Based Marketing Models. The new models accelerate your engagement with buyers and drive better conversion rates.
Should you move to a new lead-generation model?
If you believe your existing lead-generation model works and will be difficult to replace. Then don't replace it. But if you do, then do it for the right reasons. The new models offer better ways of interacting with prospective customers and is closely aligned with how your sales team operates. We are potentially moving to a market where you will have to reduce friction and accelerate your time to market. The new model definitely helps you in achieving this goal.