When Jeff Bezos was asked a while back what's going to change in the next 10 years, he answered that it's a popular question that he is asked frequently. He replied by saying we should ask ourselves what's not going to change in the next 10 years?
People will always desire speedier delivery, lower costs, and a large selection in retail. Jeff summarises by mentioning, "When you have something that you know is true, even over the long term, you can afford to put a lot of energy into it."
Netflix is perhaps the only other business on the planet that appears to have figured this out. They know consumers would always want a wide selection (IPs), personalization, and value for money.
In the US, moviegoers had to pay an average ticket price of $9.16 in 2019. The average admission price for a movie theater has more than tripled since the mid-1980s. The story isn't any different in India, where the average ticket price was around ₹193-207 in 2019.
The price usually doesn't factor in the cost incurred for food, travel, and other related expenses. Growing up as a kid in a mid-class family in the suburbs of Mumbai, we had an unwritten rule thou shall only watch one move in the theatre every year.
An entry-level subscription to Netflix costs $8.99 per month in the US, and in India, the entry-level mobile-only plan costs ₹199 per month. An ever-growing library of content ensures that you will never run out of content to watch. In the US, Netflix has a library of 5,800 titles as of Feb 2021 (its largest number of titles anywhere in the world).
But what is Netflix's moat? Some would say it is data, and that is true to a large extent. But the question is how long it can hold into it, considering every other competing business is trying to replicate it.
What is Netflix's Business?
In 1974, Ray Kroc, the founder of McDonald's, was asked to speak to the MBA Class of the University of Texas at Austin. He famously asked the students in the class what business was he in. He responded to students by saying he was in the business of the real estate.
Netlfix, at its core, is a data and analytics company that happens to be in the media and entertainment business. They have managed to do things differently because they don't see themselves as a media and entertainment business.
If you have managed to track the business, you will realize that it has managed to do things that industry insiders would consider absurd. Let's spend some time analyzing what makes the platform approach unique before diving deep into deciphering Netflix's moat.
The Pilot
Let's say you are a small media production house that has an idea for a TV show in the United States. You will have to ultimately pitch your idea to one of the four major broadcasters in the country: ViacomCBS, NBC, ABC, and Fox. The last two networks on the list are both owned by Disney.
The market is very similar to India, where large media networks Star (now owned by Disney), Sony, and Zee control lions share of the market. If you manage to convince the broadcaster of the idea, they will ask you to create a television pilot.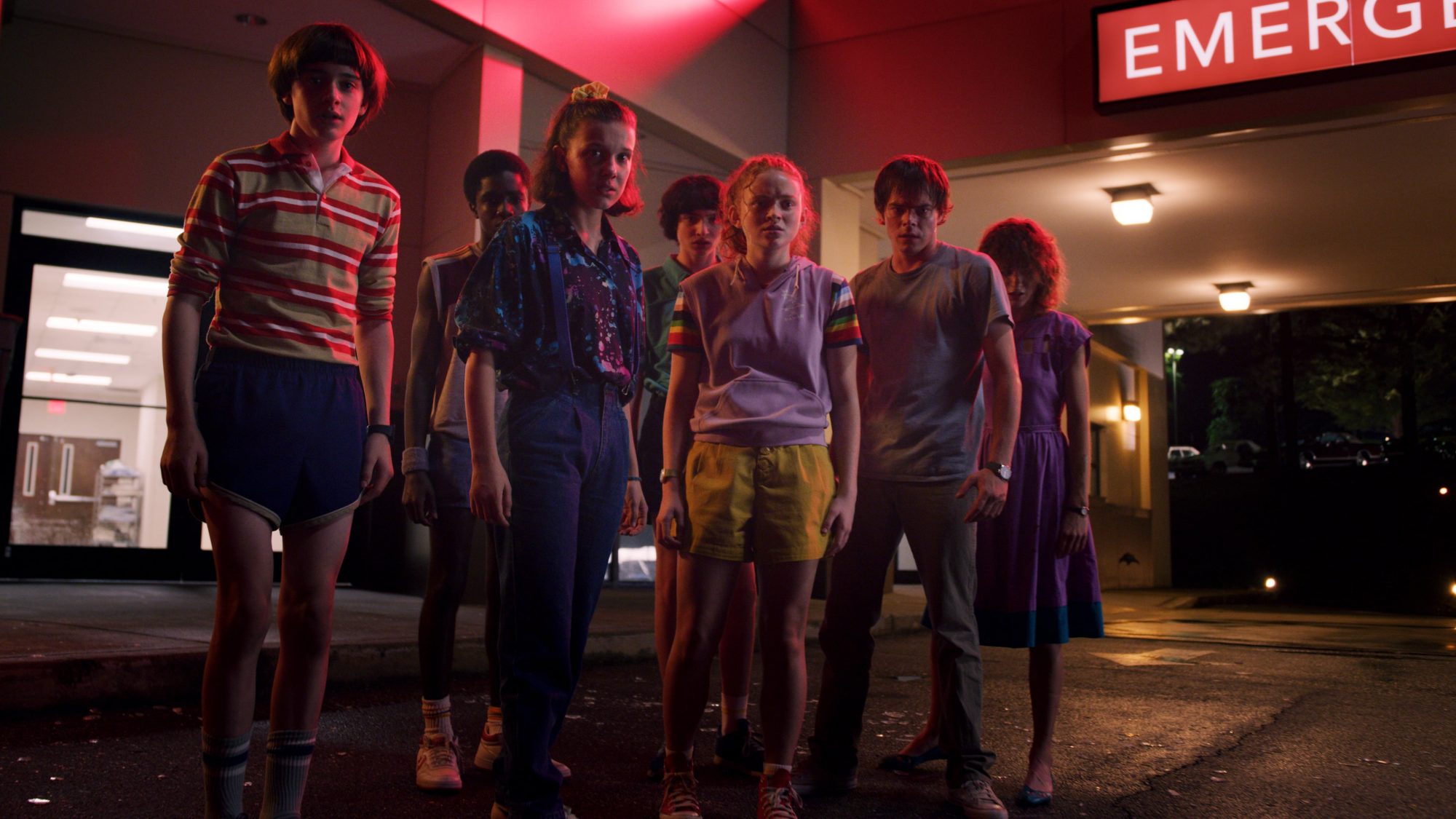 A television pilot is usually a standalone episode of the television show used to sell the show to a television network. A pilot is usually like a prototype for the network to determine whether the series will work with the audience. Only a little over a quarter of all pilots made for American television proceed to the series stage.
When Netflix entered the business, they completely changed the rules of the game by ditching the pilot episode. Soon other major US networks followed; in fact, the number of pilots ordered between 2015 to 2018 decreased by 33%.
While there is much debate about whether or not abandoning the pilot has degraded the quality of content, shows like Insatiable faced a significant backlash as it was accused of fat-shaming. But the absence of a pilot also led to the funding of shows that would have otherwise never been funded.
Duffer brothers were rejected by 15-20 networks as four of the major characters in their Stranger Things script were kids. It only took Netflix 24 hours to decide they wanted to produce an entire season after the show was pitched to them.
The Long Tail of Content
When 'You' from scriptwriters Greg Berlanti and Sera Gamble was aired on Lifetime, the network decided not to renew the show for the second season. Greg literally has to plead to network executives at Lifetime to renew the show.
As Greg mentions in his interview for Variety Magazine, "You go into offices and sound like a crazy person: 'I still think it's going to work, I still think it's going to work – maybe one more episode, maybe if people have a chance to see five more episodes."
Just as Lifetime bailed on the show, Netflix bought the show and renewed it for a second season when the show went live on Netflix; nearly 40 million households saw it within its first four weeks on the service.
Netflix's subscriber data backs most production decisions that it makes, and it is not determined by the whims and fancies of network executives, unlike at large broadcast networks.
Netflix has helped people discover a long tail of TV shows and movies that would have otherwise never made it to large broadcasters and media networks. Netflix's moat has been its ability to enable content discovery via its recommendation engine.
Content
Netflix spent nearly $44 billion on content in the last three years. The platform is planning to spend close to $17 billion on content this year. While Disney will spend nearly $28.9 billion on content this year for its Disney+ business.
When Professor Aswath Damodaran evaluated Netflix in 2018, he said that if the platform's content expenses rise rapidly, the company's stock value will fall.
Going by the current trend, they will be compelled to spend even more money if Disney+ outspends them. But Netflix still continues to be the dominant platform with 200 million users. The platform has produced over 1,500 titles since it began producing original content in 2013.
Netflix realizes to outpace competition; they will have to focus on quality over quantity. They have shifted focus to TV shows considering they nearly account for nearly 80% of top-rated content on the platform. Creating original TV shows also helps the brand lower the licensing cost it pays to other broadcasters and media networks.
Netflix gained 15.57 million subscribers in the first quarter of 2020; the platform had to reduce its streaming quality in several countries to reduce the strain on overtaxed bandwidth. Google searches for Netflix also saw a huge surge. By March 2020, the searches were the highest that the platform had seen in the last 12 months.
This is a testimony to the fact that the platform has managed to create treasure trove content over the years, even after Disney pulled out its content from the platform. Netflix was paying Disney nearly $300 million in licensing cost and will continue to retain rights to some of Disney's content for several years.
Netflix's move to gaming is a sign of things to come; by doing so, the platform will be able to create a new stream of revenue and improve its gross margins. Considering much of Netflix's free cash flow is being spent on acquiring content. The platform had a positive free cash flow of $1.9 billion in 2020.
The platform is also betting big on creating franchise IPs; the acquisition of Miller World has already helped Netflix create shows like Jupiter Legacy, Empress, Huck, and Sharkey the Bounty Hunter. The platform's partnership with Dark Horse Comics also led to the creation of Umbrella Academy. The platform's continued investment in building franchise IPs will determine whether it could turn into Netflix's moat in the future.
What is Netflix's Moat?
Netflix's personalized experience is driven by several machine learning algorithms: personalized ranking, page generation, search, similarity, ratings, etc.
Netflix's moat lies in its ability to refine this experience over the years. When Netflix was launched in 2016 across 160 countries, they realized that they had to factor in local preferences. They wanted viewers in India to be shown Bollywood content while those in Argentina to be shown more of Argentine Cinema.
To do this, Netflix had to build local models for each region. They later combined all these regional models to form a single global model. But the model still manages to reflect local differences in taste.
The model also helps Netflix identify new or different taste patterns that emerge over time. Netflix can then use this data to make better content purchase decisions. That also explains why Netflix's recommendation engine gets better over time.
As Carlos Gomez-Uribe, VP of product innovation at Netflix, rightly points out, "If one member in this tiny island expresses an interest for anime, then we're able to map that person to the global anime community."
In an academic paper developed by Gomez-Uribe and Netflix's chief of product Neil Hunt, they assert that "the combined effect of personalization and recommendations save us more than $1B per year."
Customers viewed almost 80% of Netflix shows in the past two years as a direct consequence of Netflix's recommendation engine — not as a result of someone searching for a particular piece of content.
Combined with other personalization capabilities like custom thumbnail design, the social proof presented via trending categories, the platform has created a powerful moat that is very difficult for other platforms to replicate.
Disney can always outspend Netflix on content but replicating this experience will take time. Personalization doesn't work if it can't improve engagement and drive a change in users' behavior.
Netflix's Personalization and Behavorial Science
Let us take a little detour from the subject. Assume you go into a crowded pub or restaurant and run into someone you haven't seen in a long time. Suddenly, the background noise fades away, and you are engaged in a deep conversation with this individual.
You can listen to and comprehend what the other person is saying while disregarding what other people are saying nearby. Behavioral scientists call this term 'Cocktail Party Effect.'
Netflix's machine learning algorithms leverage this behavioral insight as its personalization helps people to focus on information that is relevant to them. Netflix's moat lies in its ability to apply personalization to every aspect of the platform's experience.
The value of this personalization compounds with every experience— the more personalized the experience, the better the engagement. Research from Monetate points that the conversion nearly doubles as the viewers move to second and third personalized pages.
What's Next for Netflix?
If Netflix ever wanted to create a new revenue stream, it could license its AI and algorithms to other companies like TikTok. With Byteplus, TikTok is making its recommendation algorithm available to other companies in the space.
I doubt Netflix would ever do that, but it would be a feasible income stream if the platform were desperate for growth. It remains to be seen if the platform can create a viable revenue stream from its gaming business. But Netflix's moat in the long term will not be its recommendation engine or algorithms; it lies in the platform's ability to create franchise IPs.
Something that Disney has excelled in comparison to any other market player. Disney paid $4 billion for Marvel in 2019, and a decade later, it made more than $18 billion in the global box office. MGM's acquisition by Amazon is also an indication of how valuable franchise IPs really are.
When the world went to lockdown mode, people were rewatching some of these franchise movies that also explains how Disney could add so many subscribers in such a short span of time. Disney's technology is still abysmal since they are really a media business, not a technology one.
If Netflix has to succeed, it has to do few things right, improve its gross margins either by diversifying its revenue stream or by creating franchise IPs which will enable it to reduce the number of titles developed. Ensure that the platform's core technology continues to stay cutting-edge and offers an unparalleled experience.