Each year, marketing publications publish content covering the year's marketing trends. Most likely, half of it is nonsensical, while the other half reflects what is already happening in the market. When it comes to predicting trends, even the best analysts are wrong more than half the time. As American businessman and author Robert Kiyosaki states, "The best way to predict the future is to study the past or prognosticate." In this article, Ive looked back at some of the most significant marketing stories of 2021 from India & beyond.
A look at some of the biggest marketing stories of 2021 from India & Beyond
1. MarTech Consolidation: Is it really happening?
If you read the news as much as I do, you'll notice that there are acquisitions in the marketing technology space almost every week. The most significant acquisition this year was Intuit's acquisition of MailChimp. Many were taken aback by the transaction since Intuit had no presence in the martech space. The question that was many people's minds was, why is Intuit spending 10% of its market capitalization to buy an email marketing company?
Intuit's deal was about safeguarding its future and expanding its foothold in the SMB segment. But MailChimp wasn't the only deal that was significant in the space this year. Here are a few other significant martech deals from 2021, and some of these deals are important irrespective of their deal size. For instance, Twilio acquiring Valuefirst allows the brand to expand into India, one of the largest CPaas markets in the world.
Twilio has acquired ValueFirst
Salesforce Acquired Slack
Twilio Acquired ZipWhip
MessageBird Acquired SparkPost
Cision Acquired Brandwatch
6Sense Acquired Slintel
Demandbase Acquires Insideview & Demand Matrix
Microsoft Acquires Xandr
But the question is can we conclude that the martech space is really consolidating? According to the LUMA Q2 2021 Market Report, there were 83 martech deals in the first half of this year. (When compared to last year's martech landscape of 8,000 solutions, that's just 1%.)
Based on the acquisitions, it is clear that the martech space is consolidating. But the space is also expanding with more specialized applications like HotJar, Loom, Unbounce, to mention a few.
2. Talent Game: Brands are building in-house teams as agencies lose talent
Swiggy, Zomato, Dunzo, Oyo, and HP all have something in common. They have all established their own in-house marketing teams (agency). Naturally, each of these brands had at least one campaign that had a legitimate shot at cracking the top ten.
While some of these brands continue to work with external agencies, the in-house team plays an integral role in ensuring that the quality of work never gets compromised. The result is advertising agencies are losing talent to start-ups, streaming platforms, and in-house agencies.
Perhaps it's time that agencies focus on fixing their culture. As Dheeraj Sinha, the CEO and chief strategy officer—South Asia of Leo Burnett, points out, "It boils down to the kind of culture where people wish to work. You can buy talent, but you can't buy culture. Therefore, I'm focussing on building a culture of collaboration and doing best quality work at Leo Burnett."
3. Virtual events are here to stay
Practically every event, even those which were in-person, had a virtual version this year. Event organizers opt for both versions to provide sponsors the most bang for their cash. The result is pretty evident when you look at some of the deals made in 2021. Hopin, a virtual events platform and video-focused software service, saw its valuation move from Zero to $5B+ in 21 months.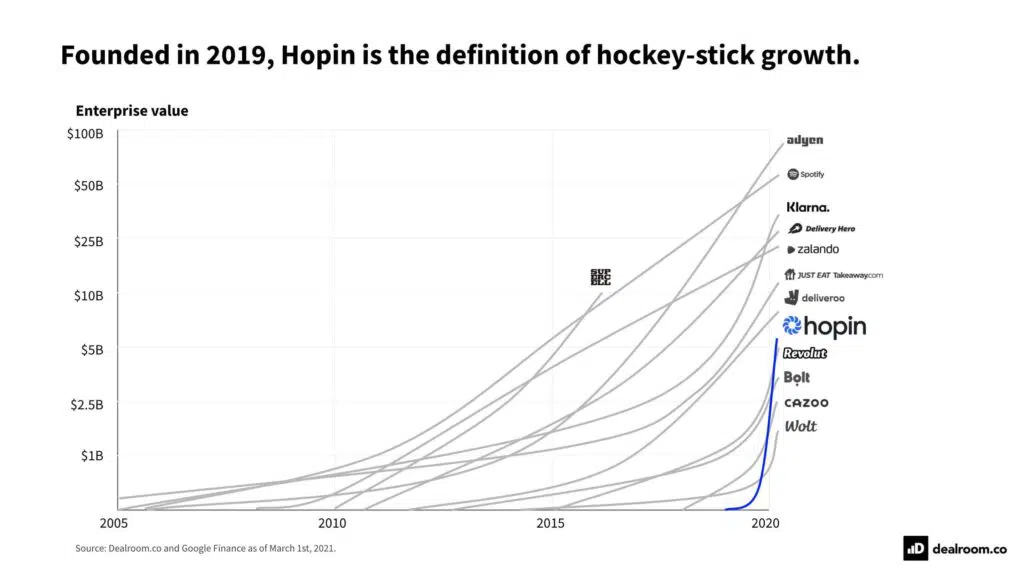 Videoconferencing brands like Zoom; those focused on virtual events like Hopin, TouchCast, Hubilo, and Bizzabo; and those building tech to improve how videoconferencing can be used like Engageli and mmhmm all saw their stars rise. Virtual events are likely to make headlines next year, too, but it certainly has to be among the most talked-about marketing stories in 2021.
4. Moving from Idea to Eyeballs
Advertising agencies are running out of new ideas, which means as viewers, we see ads that don't necessarily have an original idea. They range from repurposing a classic to using celebrities to get the message.
Some may question what's wrong with this approach and suggest that it is correct. These ideas only meet one of the client's needs, getting more attention, but the long-term effects aren't clear. Take the most recent ad from Cred featuring Chacha Chaudhary & Suppandi; while the ad grabbed people's attention, the plot is incoherent.
5. Trademark Infringement: Google Search & Beyond
UpGrad recently filed a three-crore trademark infringement case against EdTech firm Scaler for using its brand name in Google Ads. It isn't surprising to see trademark infringement cases being filed. MakeMyTrip also sued EaseMyTrip for misusing its brand name in Google Search back in 2019.

The number of trademark infringement cases has certainly gone up year on year. The most interesting in the lot was the PhonePe vs. BharatPe case where the court ruled that the plaintiff could not claim exclusivity over the word "Pe," as it was merely a misspelling of the word "Pay," hence no infringement could be claimed based on the part of a registered trademark.
6. Privacy: Who is responsible for your data?
Apple took several steps in 2021 to safeguard the privacy of its users. The year also witnessed several browsers taking steps to safeguard users' personally identifiable information. There is increasing awareness around adblockers, VPNs, etc. But the real question is, who is responsible for your data? Practically every country has some legislation or act that safeguards citizens' privacy. CCPA, PPIL, GDPR, and the list goes on.
Quite frankly, none of us know what goes under the hood. But many of us are excited about Metaverse and want to be part of some version of it. More recently, a journalist at Wallstreet Journal spent nearly 24 hours in virtual reality, and the result isn't surprising.
From online trolling to motion sickness, it's time we ask ourselves, is this the future we really want? Maybe it will be different from what it currently looks like, but with available data, you have to agree with what Elon Musk has to say about Metaverse.
7. Will bots take over short-form copywriting?
This is the story every couple of weeks. It seems like there is an arms race to build a language model that will probably be used in some form of a tool that will allow you to create content. Copy.ai, PepperType.ai are just a few tools that already use GPT-3.
With new language models emerging every few weeks, there is a good chance that short-form copywriting will soon be done by a bot. If you are interested in knowing my views on GPT-3, you should read my take on what GPT-3 means for content marketing.
8. Ads you liked came from smaller, independent agencies
It's important to emphasize that some of the ads or commercials which went viral or grabbed our attention came from smaller, independent agencies this year. Cred's popular commercial with Rahul Dravid was produced by All Things Small, Animal made Bhima Jewellers 'Pure as Love', and Pelton's 'Just Like That' commercial was produced by Ryan Renolds agency, Maximum Effort.
Perhaps this is just the tip of the iceberg; if you also account for work done by some of the in-house teams/agencies, the number gets much larger. But this is a testimony to the fact that great ideas can work anywhere, and you don't need a larger advertising network. The rise of smaller agencies is among the most inspiring marketing stories of 2021.
9. TikTok overtakes YouTube, Facebook and Netflix
AppAnnie's report found that in the U.S., people who use Android phones now spend an average of 24.5 hours in TikTok per month, compared to 22 hours per month on YouTube. While many platforms tried to replace TikTok, none have actually replaced it. Can we have a Meesho-like solution to this problem? A homegrown brand that can truly go global..maybe?
10. Even influencers sometimes need help..or do they?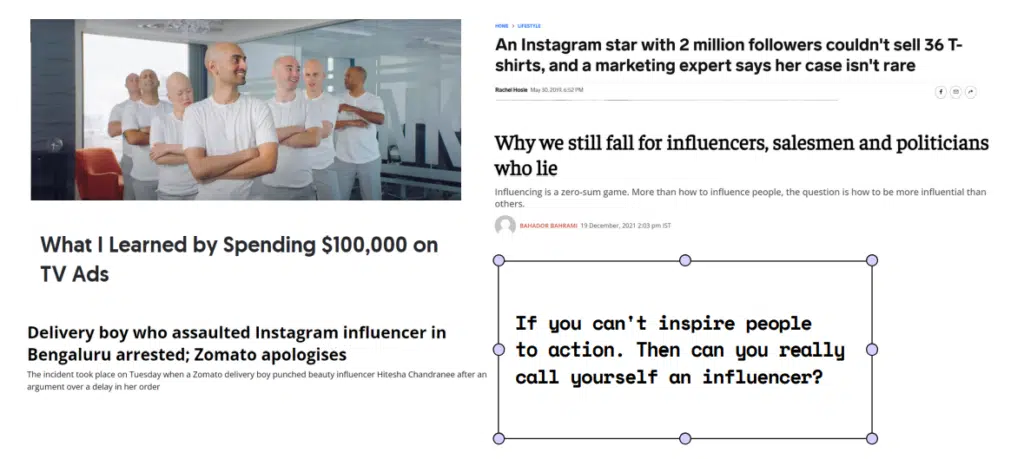 If you felt bad that you couldn't close a sale this year as an influencer, let me remind you that Neil Patel was running ads for NP Digital this year in the US. To be clear, I've always asked the question, who is an influencer? Beyond the vanity metrics, do you really have the ability to inspire people to action? With each passing year, the message only gets louder: they're only a handful who can actually call themselves influencers.
Final Thoughts

Everyone who predicted that people would go back to the office in 2021 is now wondering what the *uck actually happened. If 2021 has taught us something, it is that life is fragile. You are talking to someone in a movement, and in the next, they are gone.
It is difficult to predict what the future will look like, but I have got the perfect meme for those looking to predict marketing trends. Now you know how it is done? Thanks for taking the time to read the best marketing stories of 2021; happy new year.